This scholarship will be awarded each of the next four years, beginning in 2018, in tribute to the students who would have been Marisa's classmates.
The Marisa Tufaro Foundation will award one $1,000 scholarship at the conclusion of the 2017-18 academic year to an exceptional Edison High School graduating senior who is college-bound or has applied or been accepted to a vocational or trade school.
The scholarship was made possible through the generosity of a benefactor, who asked to remain anonymous and whose desire it is for the funds to exclusively benefit a well-rounded and excellent student who shares Marisa's interests and may have overcome adversity.
Born with a complex cardiac defect, Marisa survived six open-heart surgeries and two life-threatening conditions prior to receiving a heart transplant.
The transplant, which was performed to extend her life, tragically cut it short after a postoperative complication developed into a rare form of Stage IV cancer to which she succumbed at the age of 13 following a valiant battle.
For a child who kept hundreds of doctor's appointments and was hospitalized more than two years, Marisa lived a vibrant life that inspired others.
Marisa was an honor roll student at James Monroe Elementary School and Herbert Hoover Middle School — a credit to outstanding educators whose role in Marisa's complete development can never be overstated — and would have attended Edison High School this fall.
She served as student council vice president at James Monroe, where Marisa also participated in five annual spring musicals, wrote for the school newspaper, sang in the school chorus, played percussion in the school orchestra and was a member of various clubs.
Marisa is the daughter of longtime Edison Township Public Schools educator Cyndi Tufaro and Home News Tribune sportswriter Greg Tufaro.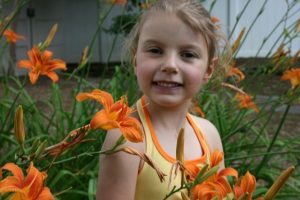 Conditions of Eligibility
Applicants must meet the following criteria in order to be eligible for the Marisa Tufaro Memorial Edison High School Scholarship:
Must be a college-bound senior or a senior planning to attend a vocational or trade school with a cumulative unweighted grade point average of at least 3.0 on a 4.0 scale.
Must pursue aspirations with passion, integrity, character and respect for others.
Must have participated at the high school in any of the following extracurricular activities, all of which Marisa was involved with during her years as an Edison Township Public Schools student:
Theater
Chorus
Band
School newspaper
Student council
May have overcome adversity (not limited to medical challenges).
Mandatory Application Materials Checklist
Omission of any of the items listed below will make the applicant ineligible for the scholarship:
Scholarship applicants who overcame adversity are required to write a short essay describing the adversity they faced and how they were able to overcome that adversity.
Scholarship applicants are required to provide one letter of recommendation from an Edison High School administrator or faculty member. The letter writer must include his or her contact information (full name, affiliation, email address and phone number).
Scholarship applicants who participated in theater, chorus, band, the school newspaper and/or student council must provide a list detailing how many years they participated in each extracurricular activity and any accolades they may have received for involvement in those extracurricular activities.
Scholarship applicants must include their full name, high school, cumulative grade point average, phone number, email address and home address at the top of their essay or at the top of the document detailing their extracurricular involvement.
Selection Process
The Marisa Tufaro Foundation's scholarship selection committee will review all application materials and select the scholarship recipient based on the applicants' academic performance, extracurricular involvement and ability to overcome adversity (where applicable).
The Marisa Tufaro Foundation may publish, with the winner's permission, certain general information including the winner's name, educational background and future educational plans
Scholarship Conditions
Should the winner be a college-bound senior, the scholarship may only be used for tuition, fees, books, and room and board. Verification of college enrollment and proof of proper use of the funds will be required.
Should the winner be a senior planning to attend a vocational or trade school, the scholarship may only be used for tuition, fees, books and tools of the trade. Verification of vocational or trade school enrollment and proof of proper use of the funds will be required.
How to Apply
Please be sure to mail all of the items outlined in the mandatory application materials checklist to:
The Marisa Tufaro Foundation
P.O. Box 10625
New Brunswick, NJ 08906
All scholarship application materials must be postmarked by April 10, 2018.
All of the items listed on the mandatory application materials checklist must be mailed simultaneously in one envelope. Separate mailings of materials will disqualify scholarship applicants from consideration.