As part of the first wave of initiatives it unveiled on July 30, 2017, The Marisa Tufaro Foundation announced six scholarship opportunities will be available for students who attend school in or are residents of Middlesex County.
Generous benefactors, who wish to remain anonymous, have fully funded three of these scholarships for very specific purposes. Those awards are a scholarship for two students to attend a week-long summer arts camp, a scholarship for a student who will study nursing and a scholarship for an Edison High School senior.
In addition, The Marisa Tufaro Foundation is sponsoring a community service scholarship for a high school senior who has helped children in need and two scholarships for Greater Middlesex Conference senior student-athletes who have overcome adversity, engaged in community service and been inspired by Marisa's life.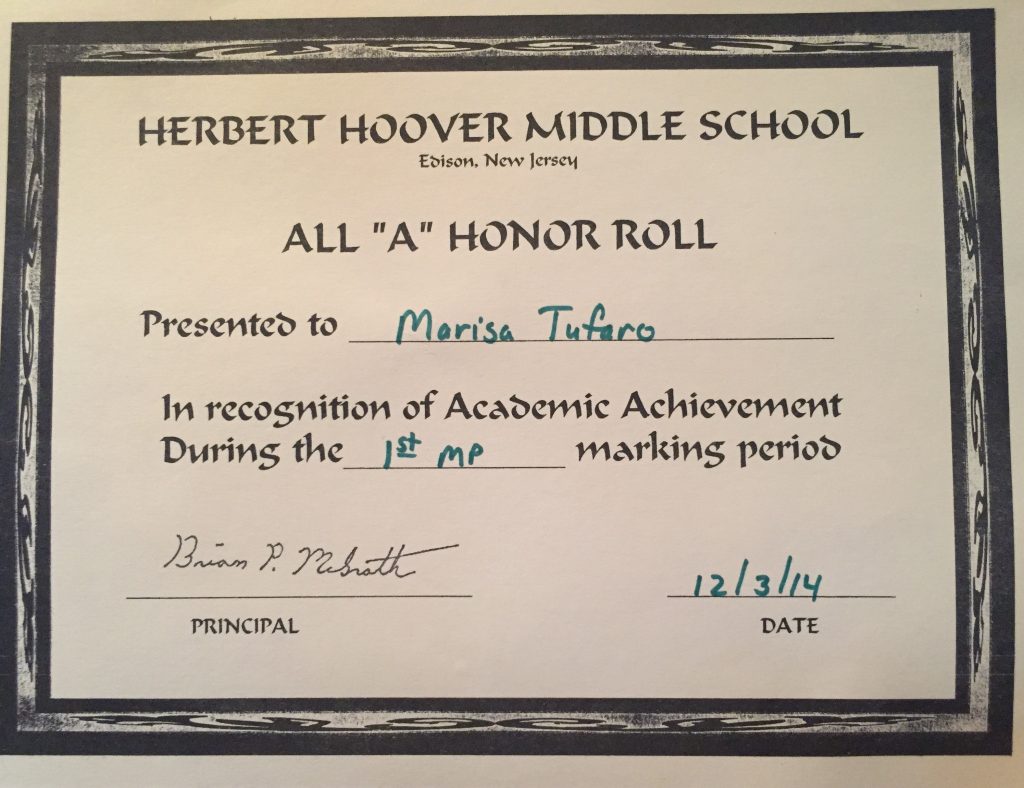 Woodbridge High School, which awarded its first Woodbridge High School Marisa Tufaro Memorial Scholarship earlier this year, will make that scholarship available once again to its students during the 2017-18 academic year.
For additional information about each of the scholarships, including application materials, please visit our scholarship page.