The Marisa Tufaro Foundation is committed to being a source of comfort to hospitalized children and their families.
The foundation, whose mission is to help children in need throughout the greater Middlesex County area, is honored to give to those individuals by:
Providing new toys, books, DVDs, CDs and art supplies for patients
Providing gift cards to families of patients to help cover the cost of food, gas, parking and other necessities
Offering financial assistance to economically strained parents of children in medical crisis who typically lose wages while being out of work and incur costs that health insurers do not cover including travel, lodging, childcare for a patient's siblings and personal expenses
Providing other items a hospital may deem appropriate for children and/or their families, especially those items high on a medical center's wish list
Engaging in community volunteer projects, such as beautifying a neglected yard at the home of a family who has spent an inordinate amount of time away from their residence while caring for an ill child in the hospital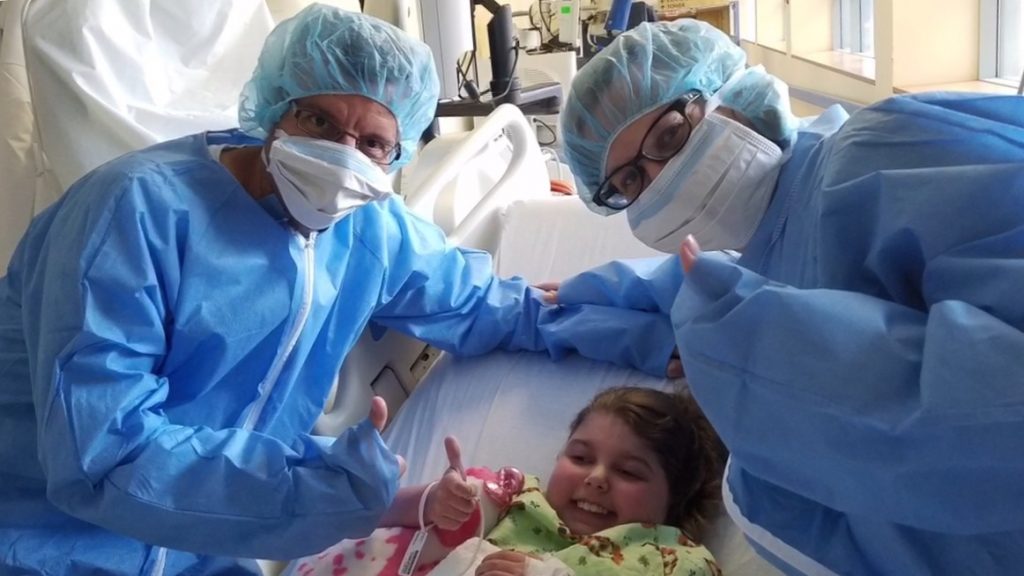 Marisa received outstanding care from the staff and physicians at Bristol-Myers Squibb Children's Hospital at Robert Wood Johnson University Hospital in New Brunswick, Saint Peter's University Hospital in New Brunswick, Children's Hospital of Philadelphia, New York Presbyterian's Morgan Stanley Children's Hospital, Boston Children's Hospital and from some of the outpatient services that Children's Specialized Hospital (headquartered in Mountainside) provides.
During hospital admissions, Marisa and her parents benefited immensely from the generosity of a multitude of organizations.
Cyndi and Greg are grateful for the opportunity to pay forward the kindness of others and are committed to making this initiative a paramount focus of the foundation's mission.
Updates are posted regularly on this website — especially under the section titled "foundation news" — regarding specific ways the foundation is able to be a resource to hospitalized children and their families.