Jordan Vazquez and Alex LaGrippo were recipients of Woodbridge High School's first annual Marisa Tufaro Memorial Scholarship.
The scholarships, which Woodbridge High School, through its remarkable benevolence, fully funded in Marisa's honor and memory, were awarded to exceptional college-bound seniors who strive for excellence academically, athletically or in the arts, who overcame adversity (not limited to medical challenges) and who epitomize the caring spirit that Marisa's family believes makes the Woodbridge school-community special.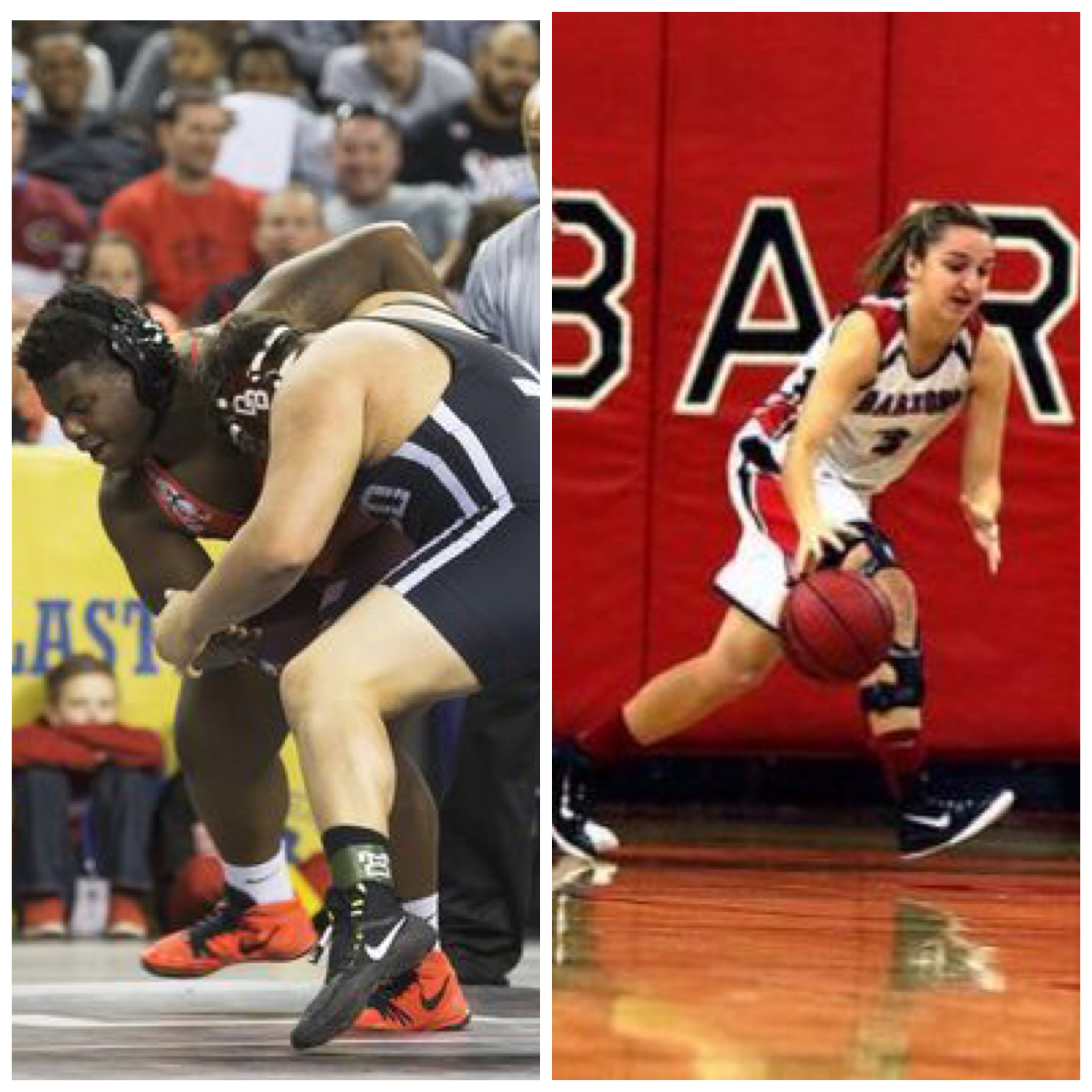 Principal Glenn Lottmann, Athletics Director Joseph Ward and Guidance Department Supervisor Kevin Kane invited Marisa's parents, Cyndi and Greg, to present the scholarships at the high school during its Senior Awards Night on June 1.
Nearly 150 seniors were honored at the event, during which Woodbridge awarded an astounding $82,000 in scholarships.
Congrats to all the seniors who received awards tonight. Every one of you earned it. Thank you to all who donated to the Class of '17.

— Glenn Lottmann (@WHSLottmann) June 2, 2017
Following is a transcript of Greg's presentation:
As a journalist who Woodbridge has forever embraced as part of its own family, I am honored to be able to present the Marisa Tufaro Memorial Scholarship award to two recipients who epitomize the spirit that makes your school community unique and who embody the qualities that enabled my beautiful daughter to overcome adversity.
Marisa was born with a complex cardiac defect that required six open-heart surgeries. A heart transplant, which was supposed to extend her life, tragically cut it short after a post-operative complication developed into a rare form of Stage IV cancer. Marisa succumbed to her illness in January after chemotherapy and radiation treatments failed to thwart the relentless onslaught of an aggressive disease that riddled her brain and body. She was just 13 years old.
Marisa, who was hospitalized for more than two years of her life and maintained hundreds of doctors' appointments, spent her entire childhood rising above challenges to live as normal and productive a life as possible.
Marisa's extensive involvement in extra-curricular activities as an elementary school student would have made the recipients being honored tonight with a memorial scholarship in her name proud.
The last time Mr. Lottmann, your principal, and Mr. Ward, your athletics director, saw Marisa, was nearly one year ago today when she and I were on campus to deliver a strongbox filled with donations following a Greater Middlesex Conference Baseball Coaches Association charity all-star game that benefited Ben Lepisto, one of Woodbridge's own beloved cancer fighters and survivors.
As a sports writer for the Home News Tribune, I've had the privilege of covering countless Woodbridge athletic events. You have always made me feel right at home, reserving a spot for me on the field of play, and have now reserved a spot for me and my wife, Cyndi, in your collective hearts with the creation of the Marisa Tufaro Memorial Scholarship, which Woodbridge High School has generously funded in an ineffable tribute to our daughter.
The deserving recipients of the memorial scholarship are one young man and one young woman. Both happen to be, fittingly perhaps, student-athletes.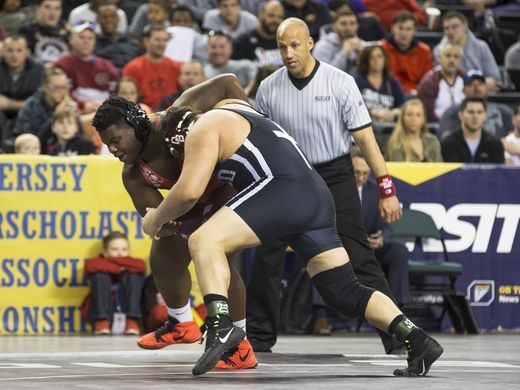 The young man, unfortunately, knows all too well about overcoming adversity through grief and unfathomable loss. His father, a dedicated football coach with the Port Reading Saints, and grandfather died just one month apart in 2015. This Barron, inspired by his father in life and motivated by his father in an untimely passing, was a two-sport star. He played the demanding nose tackle position on the gridiron, where he was among Woodbridge's leaders in tackles and sacks. Despite having never wrestled prior to high school, he ended his scholastic career as one of the most successful wrestlers in Woodbridge history. He is one of only six Barrons to win 100 career matches and culminated his senior campaign with an unlikely appearance in the 2017 NJSIAA heavyweight final, where he became only the second Barron ever to reach a state championship bout. He finished runner-up in the conference, district, region and state tournaments, but there is no second-place finish for him in the eyes of the Marisa Tufaro Memorial Scholarship selection committee. Cyndi and I are certain his father and grandfather are looking down on him tonight from their rightful place in heaven with pride.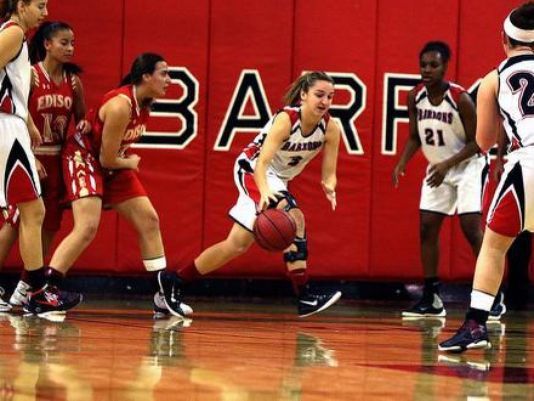 The young lady is a three-sport standout who would have earned a remarkable 12 varsity letters were it not for an anterior cruciate ligament tear she suffered during a scrimmage prior to the 2015-16 basketball season. The injury caused her to miss that campaign on the hardwood and the ensuing softball season. Following surgery and an expeditious rehabilitation, this Barron transitioned from the soccer field, where she was a prolific scorer and playmaker, to the goalkeeper position in the fall of 2016. She went on to enjoy stellar seasons in basketball, earning second-team All-Area honors from the Home News Tribune, and in softball, leading the Barrons in every offensive category. A three-sport captain, she made the honor roll each semester, served as senior class president, yearbook editor, sat on the school board student advisory committee and was a member of the Heroes and Cool Kids mentorship program. Cyndi and I cheered on this young lady when she represented host Woodbridge in the GMC Basketball Coaches Association's Senior All-Star Game, whose proceeds benefited The Marisa Tufaro Foundation, yet another example of Woodbridge volunteering its staff and facilities to help others.
Before inviting both recipients to receive their awards, on behalf of Cyndi and myself, I would like to extend our sincere appreciation and deepest gratitude to Dr. Zega, the Board of Education, the scholarship selection committee, the faculty and staff of Woodbridge High School, especially Mr. Lottmann, Mr. Ward and Mr. Kane and the entire guidance department.
Congratulations to all of the graduating seniors. Cyndi and I wish each of you continued success in your future endeavors. We will ask Marisa to watch over you. We hope the gift you have given our family – which is the ability to keep alive Marisa's memory and to honor her legacy through this remarkable scholarship – will be returned to you exponentially.
Please join us in congratulating Jordan Vazquez, who will continue her softball career at York College, and Alex LaGrippo, who will continue his wrestling career at Lackawana College, as recipients of the Marisa Tufaro Memorial Scholarship.
CONGRATULATIONS SENIOR AWARDS HONOREES